Willi Johannes
Artist Name
Willi Johannes
Residency Program Title
Das Unsichtbare erfahrbar machen - Schmerzpatient_innen und ihre Erzählungen
Institute Lab Title
Institute for Biomedical Ethics and History of Medicine, University of Zurich / Centre for Pain Medicine Nottwil, Swiss Paraplegic Centre
Artistic Background
Fine Arts
Scientific Discipline
Biomedical Ethics, Philosophy, History of Medicine, Medicine
Gallery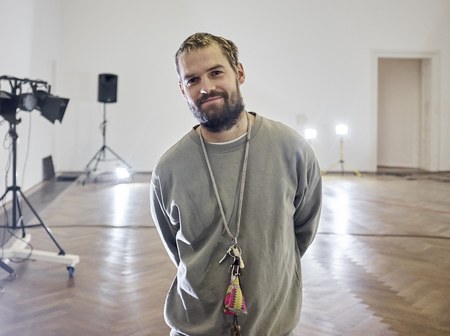 Biography
Biography
Through his work Basel based Johannes Willi explores hidden histories, formal affinities and secret connections between events and institutions. By doing so he hopes to prompt people to reconsider and possibly see things different than before.
For Johannes Willi, the process of researching, studying and finding is just as important as the outcome. He himself reconsiders his practice with each new project: intuitively the physical and methodical approaches are adapted for the specific subject matter.
His body of work includes performances, live events, multi-media installations, sculptures and the printed page.
Info
Project
Until the end of 2019 Johannes Willi is working with researchers, doctors and patients on an artistic project on the subject of "Chronic Pain". Thanks to the cooperation with the Institute for Biomedical Ethics and History of Medicine IBME of the University of Zurich and the Center for Pain Medicine Nottwil of the Swiss Paraplegic Center, the residency covers a broad spectrum of questions and approaches. Ethical, philosophical and historical questions are reflected as well as those concerning diagnosis and treatment, especially in the context of digitization, which is becoming increasingly important in the health care system.
Website
www.whatdoyouwant.ch